Your Hotel with the best Location for Fair Nuremberg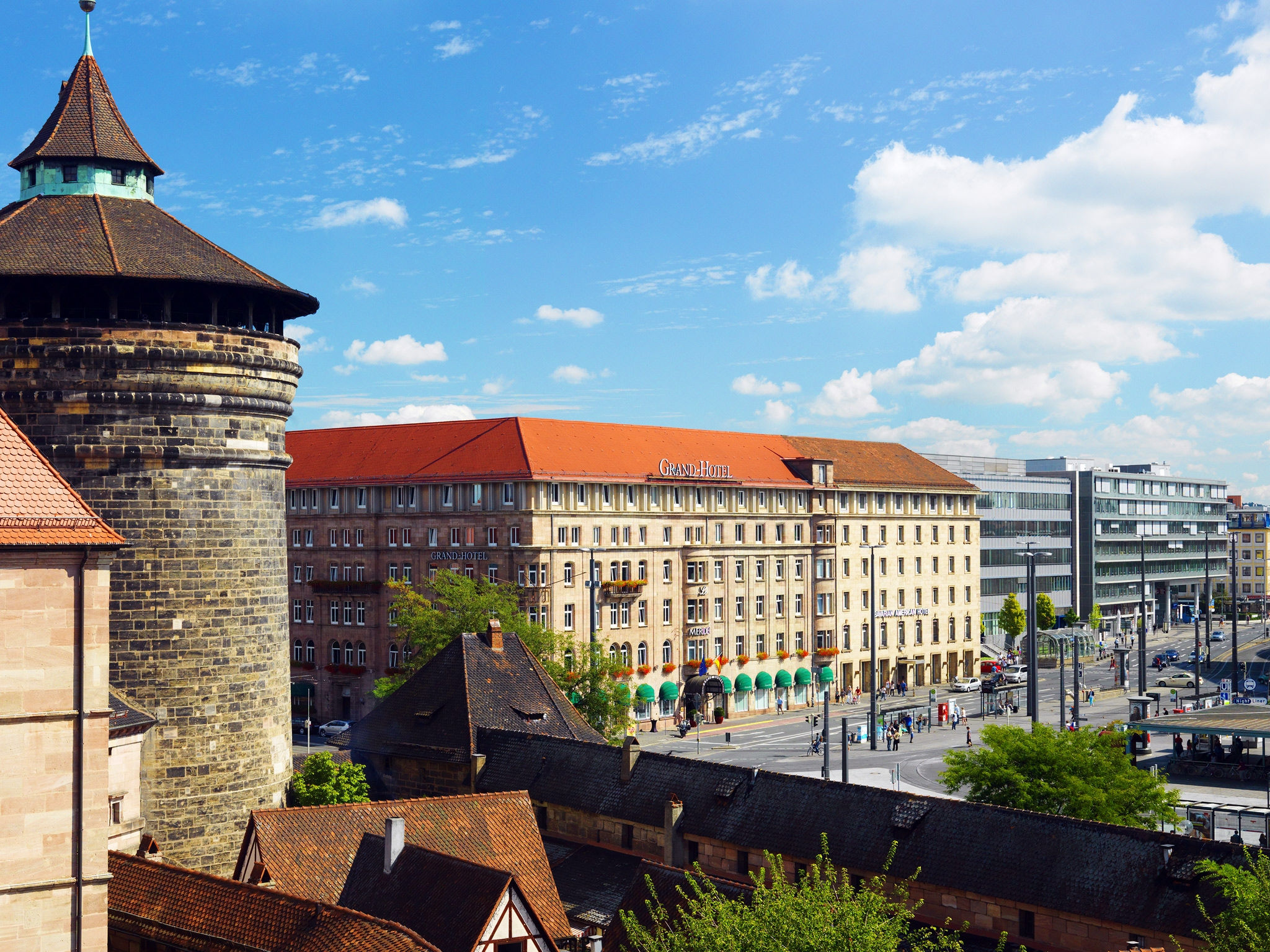 PERFECT LOCATION + PERFECT COMFORT
The Le Méridien Grand Hotel has got the perfect location to easily get to the fair Nuremberg. Book your stay today and use the remaining time for the preparation of your fair.
We are looking forward to welcome you in our hotel located directly at the main train station and at the gates of old town - not far away from the fair Nuremberg. You will arrive there just in about 10 minutes by train or by car.
Book your room for the fair Nuremberg today and you will get 10% off at the Le Méridien Grand Hotel Nuremberg.*
Meeting Rooms

At the Le Méridien Grand Hotel we know about the work-intensive and time-consuming preperations for every fair or meeting. We will support you with your preperations and of course we will help you to find the perfect room during your fair in Nuremberg. In addition we got the right meeting rooms for you.
Culinary Offers

Our Restaurant Brasserie will serve you regional and international specialties. At the Atelier Bar you can enjoy your after-work drink and in our particularly comfortable Le Méridien beds you will refuel for a new day at fair Nuremberg.
Arrival at Fair Nuremberg

By train: The subway train U1 will take you from the main train station to the fair Nuremberg in just 10 minutes.
By car: You will get to the fair Nuremberg in about 12 minutes, since it is only 6.2 km in distance from Le Méridien Grand Hotel.

OVERVIEW FAIRS IN NUREMBERG 2018
Please note that our special fair offer 2018 requires a minimum length of stay of 3 nights and is prepaid as well as non-refundable. You may book it 3 months in advance to each corresponding fair.
SMT Hyprid Packaging:
PCIM Europe / SENSOR + TEST:
Congress of german Ophthalmosurgeons:
Stone Tec:
Developer Week:
German caoutchouc convention:
GalaBau:
FachPack:
Chillventa 2018:
Brau/Beviale:
SPS IPC Drives:
05.05. - 08.06.2018
05.05. - 08.06.2018
13.06. - 16.06.2018
13.06. - 16.06.2018
25.06. - 28.06.2018
02.07. - 05.07.2018
12.09. - 15.09.2018
25.09. - 27.09.2018
16.10. - 18.10.2018
13.11.- 15.11.2018
26.11. - 28.11.2018