Frequently asked Questions + our answers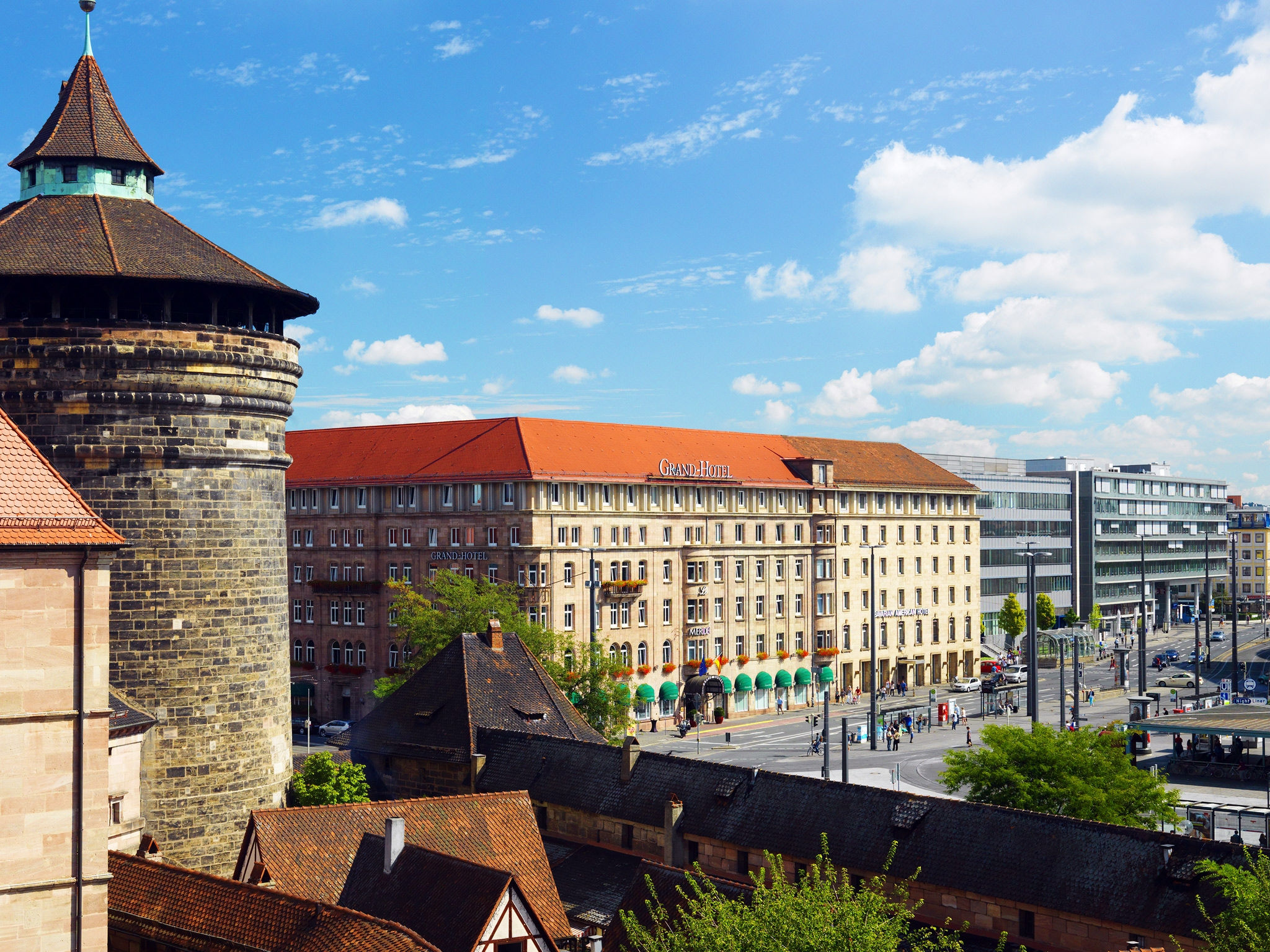 ALL INFORMATION ABOUT THE GRAND HOTEL NUREMBERG
If you have any other questions or are need further information, please do not hesitate to contact us.
Contact
Le Méridien Grand Hotel Nuremberg
Bahnhofstraße 1-3
D-90402 Nuremberg
Phone: +49 911 2322 0
Telefax: +49 911 2322 444
E-Mail: info@lemeridiengrandnuremberg.com
Where can I park my car?
Guests arriving by car can use the public car park opposite the hotel (GPS adress: Bahnhofsplatz 1, 90402 Nürnberg):
Costs per day: € 9.50 (if you park the car your yourself)
Self Parking 24h: € 15
Valet Parking (07:00 - 23:00 Uhr): €29 per 24h
How can I get to the airport and the fair?

Take the subway U2 directly from the airport to the main station of Nuremberg. From here you will easily reach the hotel in approximately 100 m by foot. Nuremberg's fairgrounds are 6.5 km away. More directions can be found here.
How much does breakfast cost?
Breakfast price: € 27 per person. Breakfast is served daily from 6:30 AM - 10:30 AM at our Restaurant Brasserie.
What do you charge for the usage of Internet?
In all rooms, our Business Center as well as in the Lobby, Bar + Lounge the usage of Internet is inclusive for our guests (768 kb/s). High Speed Internet Access in all guest rooms is available for a fee: € 9.50/24 hours (5 mb/s).A voucher for High Speed Internet Access login is available at the reception or login online with your name + room number.
Is there a possibility to check-in before 3:00 PM and to check-out after 12:00 PM?
Generally, it is possible to check-in earlier or check-out later than above mentioned times after confirming with our staff at the reception desk and against a surcharge of EUR 15.00 per hour. We hope for your understanding that early check-in or late check-out is not always possible during high occupancy days.
We are pleased to store your luggage for you until your final departure.
I have not received any reservation confirmation?
Please contact our reservation department at +49 (0)911 23 22 613 or via E-Mail at reservations@lemeridiengrandnuremberg.com. Of course, we will be pleased to send you your reservation confirmation.
Changes in the VAT (value added tax)
Our prices include the legally regulated VAT. Should it come to an official raise of the VAT after guests have booked their stay, prices will increase accordingly as the VAT is applicable to the guests booked stay dates.
Currency Fluctuations
For non-US hotels, rates confirmed in USD may be converted to local currency by the hotel at your time of stay, based on the exchange rate used by the hotel and are subject to exchange rate fluctuations. Credit card charges are subject to additional currency conversions by banks or credit card companies, which are not within the hotel's control and may impact the amount charged to your credit card. Please contact the hotel if you have any questions.
Check Cashing Policy
Personal cheques are not accepted. Travelers cheques are accepted, with valid identification. There is a limit of 250 Euros per day. Other conditions may apply.
Connecting Room Policy
Connecting rooms are only available by request, but cannot be guaranteed. In order to accommodate the request, the hotel must be informed at the time of reservation and the occupants for both rooms must check-in together.
Credit Card Policy
If the credit card holder is not present at the time of check-out, a credit card authorization form is required. Download it here. Please be aware that for data privacy law reasons we can accept the authorization form via fax only (+49 911 2322 444)! Thank you for your understanding.
Smoking and Alcohol Policy
Due to the Non-Smokers' Protection Act, smoking is banned in all public areas. Please contact the hotel for further information.
Full alcoholic beverage service will be provided to individuals 18 years or older (with valid identification). Individuals 16 years or older will be allowed to purchase beer or wine drinks only.
Family Plan Policy + Pet Policy

Children aged 12 and under sleep in existing room bedding included in the room price. Rollaways, child rollaways and cribs may incur extra charges.
Small pets are allowed for a 25 Euro cleaning fee per pet per day. Please contact the hotel for further information.